seascape models
Decline in large shark species on Queensland's coastline
In work just published we report extensive declines in large shark species on Queensland's coastline.
Dr George Roff led the study of data from Queensland's shark control program, dating back to the 1960s. We report on declines in hammerhead and white shark catch of 92%, decline in tiger shark catch of 74% and declines in large whaler species of 82%.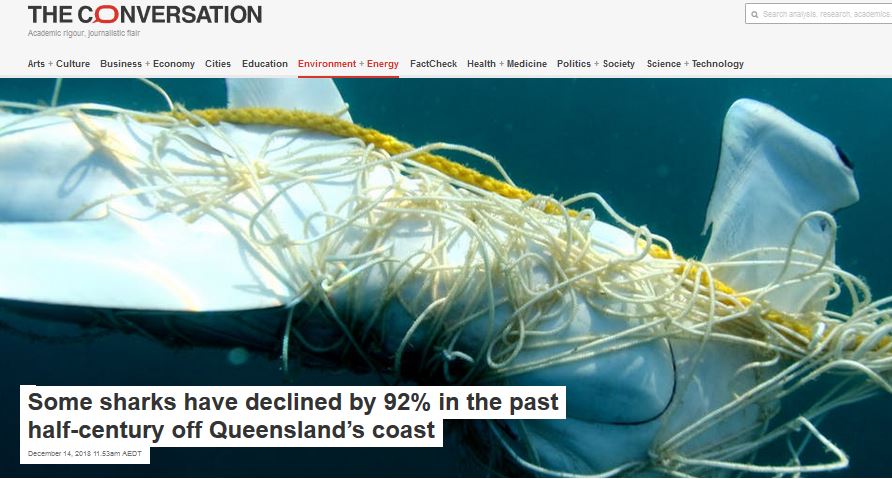 Image: Article in The Conversation
Shark attacks are currently a contentious issue in Australia, and many have been calling for increased culls because of a perception that there is a 'plague of sharks'. Our study finds that large shark numbers are actually at a historical low.
The study ignited a national conversation about shark conservation, with study lead, George Roff, putting in a huge effort to meet as many interview requests as possible.
Here's a sample of some the media coverage:
You can read the study at Communications Biology (which is open access) or at our article in The Conversation.
---
Contact: Chris Brown